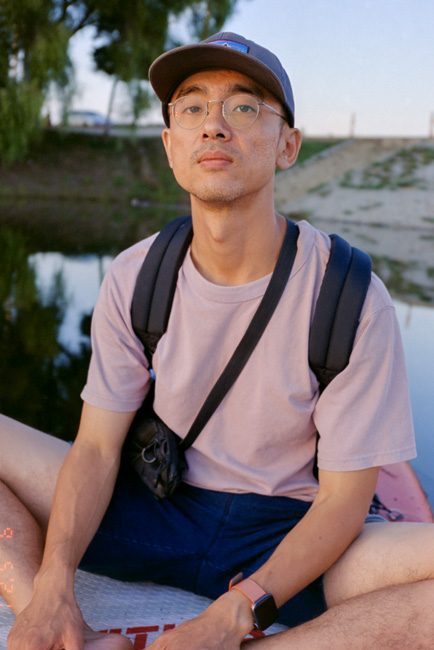 Zhuang Yan / 庄严 is currently based in both Vancouver, BC, Canada and Shanghai, China.
He graduated from the Law School of Heilongjiang University and began his professional photography career in 2009.
Starting with art and documentary photography, Zhuang Yan gradually transitioned to the commercial field. His works have always been characterized by distinctive humanistic attributes, and he integrates his unique observations on life and personal reflections on culture into his fashion works. His signature style is a natural and concise photographic language.
Solo Exhibitions:
2018 "Plants in Western China",Kleeklee No.32 Anfu Rd,Shanghai,China
2010 "Section", Lian Zhou International Foto Festival, Guangdong, China
2007 "The world of nothing", Fotoyard Show Room, Hangzhou, China
Selected Group Exhibitions:
2021 "Pure White", JisiFang, Shanghai, China
2014 "Everyday Of My Life", Get It Louder Exhibition, Beijing, China
2012 "Stultified", Get It Louder Exhibition, Beijing, China
2009 "Balance", Beijing, China
2008 "Campfire", No Space Gallery, Ningbo, China
2008 "Sui Han San You", SongHua River, Harbin, China
Publications/Editorial :
Condé Nast Traveler China
Capital Magazine Germany
ELLE-MEN China
ELLE China
GQ China
Esquire China
Marie Claire Taiwan
LEAP Magazine China
KALEIDOSCOPE Magazine Asia
BAZAAR-MEN China
The Outlook Magazine
Modern Weekly
New York Times China
Wissen Magazine
Surface China
Time Out-Beijing
Cover Magazine
Life Style Magazine
The Week Magazine
The Bund Magazine
Urban China Magazine
Car And Driver China
Intersection China
Trends Home Magazine
Pin Wai Magazine
M-zone Magazine
M-style Magazine
0086 Magazine
Commercial :